WHO ARE WE ?
The story of ÉCURIE FLEURY begins with a sports conversion during the 80 years , in BRITTANY Brest area. An adventure leading STÉPHANE FLEURY from FRENCH TEAM in OLYMPIC SAILING to FRENCH TEAM in EQUESTRIAN ENDURANCE. All the family and many others will follow him and live the passion of HORSES and ENDURANCE. In 2001, ÉCURIE FLEURY is relocated in SOUTH of FRANCE, considered the birth place of ENDURANCE. The stable occupy precisely in Molières -Tarn et Garonne, 26 hectares dedicated to HORSE WELFARE and TRAINING. In 2017, GÉRALDINE FLEURY JACQUET join the strong family team formed with PIERRE FLEURY. ÉCURIE FLEURY combines now an experience and invaluable know-how.
STÉPHANE FLEURY
Sport teacher, he knows the intensity of high performance sport, having experienced it by himself. He sees in the horses long distance athletes and prepare them in this way. In the combination horse/rider, no doubt the horse is the athlete and, the rider has to do his best not to disturb his horse efforts during a long time. So, it's in this quest of balance that STÉPHANE was climbing the steps leading him to the FRENCH ENDURANCE TEAM. From 1993, avec ROC'H DYNAVENA then TIMADIT and MADRAS, he was selected 8 times in a row and 6 times medallist in WORLD and EUROPEAN CHAMPIONSHIPS. Also FRENCH CHAMPION 160km in 96 with HABBAD'H… One of the greatest record even today. He is still involved in ENDURANCE Races Organisation and jury in National level.
PIERRE FLEURY
Farrier and High Level Élite FEI rider, born among the horses, PIERRE follows his dad footstep. His record starts when he was only 12 years old and won the Junior French Championship in SAUMUR. Then he was selected 4 times in FRENCH ENDURANCE TEAM for WORLD and EUROPEAN CHAMPIONSHIPS respectively with MADRAS, HABADIC'H and KERGOF. With KERGOF, purely bred and grown in the family breeding, he finished 160km CEI3*FRENCH CHAMPION in 2009, individual Bronze medal in FLORAC EUROPEAN CHAMPIONSHIP, Silver medal by team in EUSTON PARK a year later, in 2012. With MIRAJ ( Kergof's sister by mother) PIERRE was many times successful,2 times at 5 years interval arrived second in the FRENCH CHAMPIONSHIP 160km CEI3*. He prepared ALI DAHMAS for Junior QATAR team who took the 3rd place in WORLD JUNIOR CHAMPIONSHIP CEI3*J 120km in SANTO DOMINGO(Chili). He won CASTELSAGRAT CEI3* with Dr PEPPER coming from NAMIBIA and then participate to the WORLD CHAMPIONSHIP in SAMORIN(Slv) with the SOUTH AFRICAN Team. He has an international rider and trainer experience with few months spent oversea (America, Brazil,UAE).Also as a farrier, he participated to advanced courses in Switzerland.
GÉRALDINE FLEURY JACQUET
Professional Endurance rider. After a short but beneficial experience in "Haras du Maury", she flies to DUBAÏ in December 2005. Alternating winters in UAE and summers in UK with "Al Aasfa Stable" until October 2016. She was the "shadow rider" of some exceptional horses like KEVIN de NARTHOUX(KUMAIT), KEDJARI des SERRES or KAYSAND FARRAZAH. In the light on few "ladies" podiums like 3rd with WAITA KRYSTAL at 29,3km/h speed, 2nd with GYDANS KA at 27,8km/h speed, 1st with ALOHA KAVA à 29,7km/h. Out of this 10 years in UAE, she got a strong practice of English langage and great links for international trade. In March 2017, she joined ÉCURIE FLEURY family team.
Our Facilities
We are having convenient facilities with a reasonable size which is suitable for a quality training and the horses welfare.
The facilities are organized in order to optimize the horses preparation while respecting their basic needs. We don't forget that horses need to live as much as possible outside and have some relationship with other horses in safety.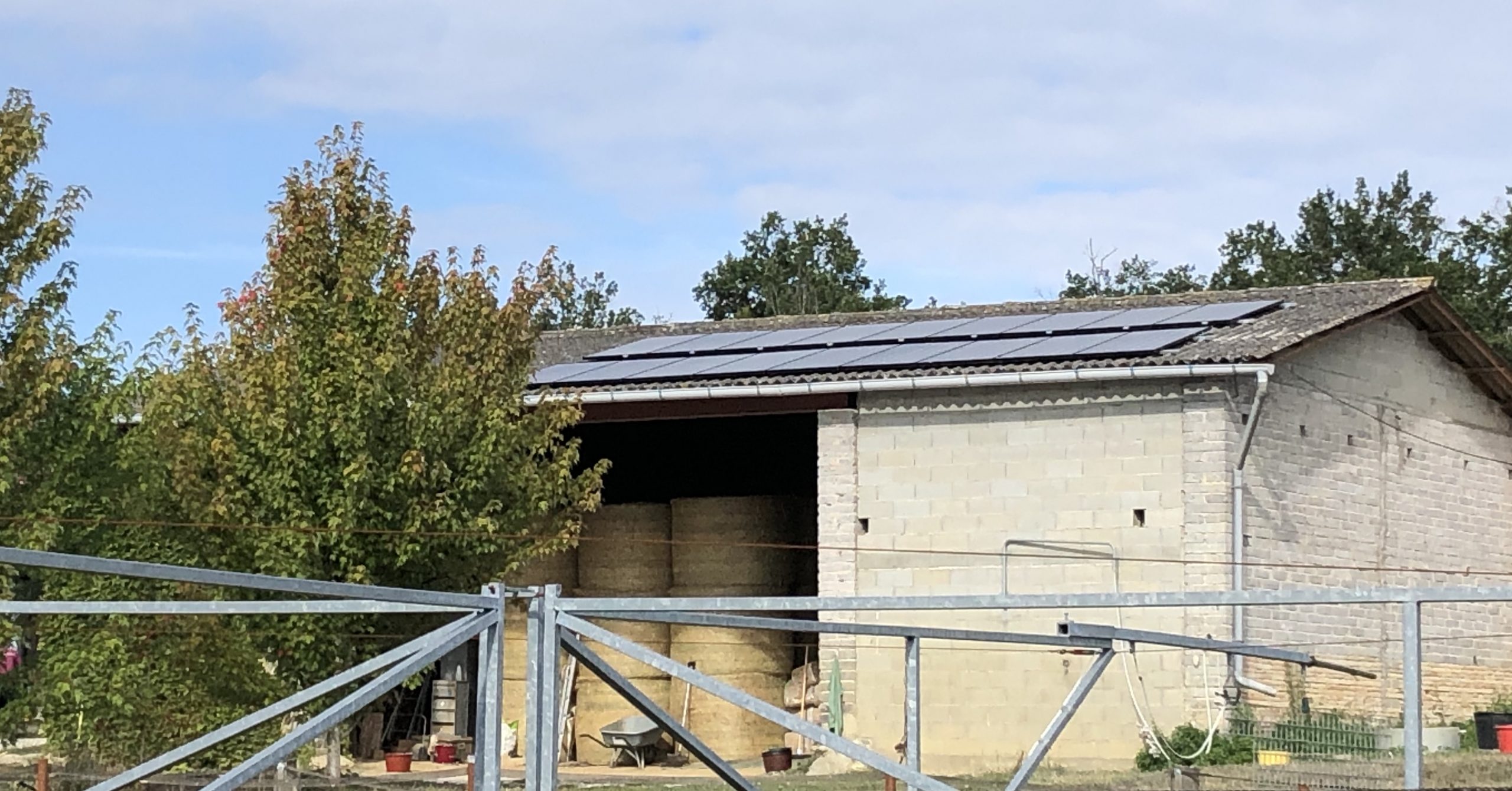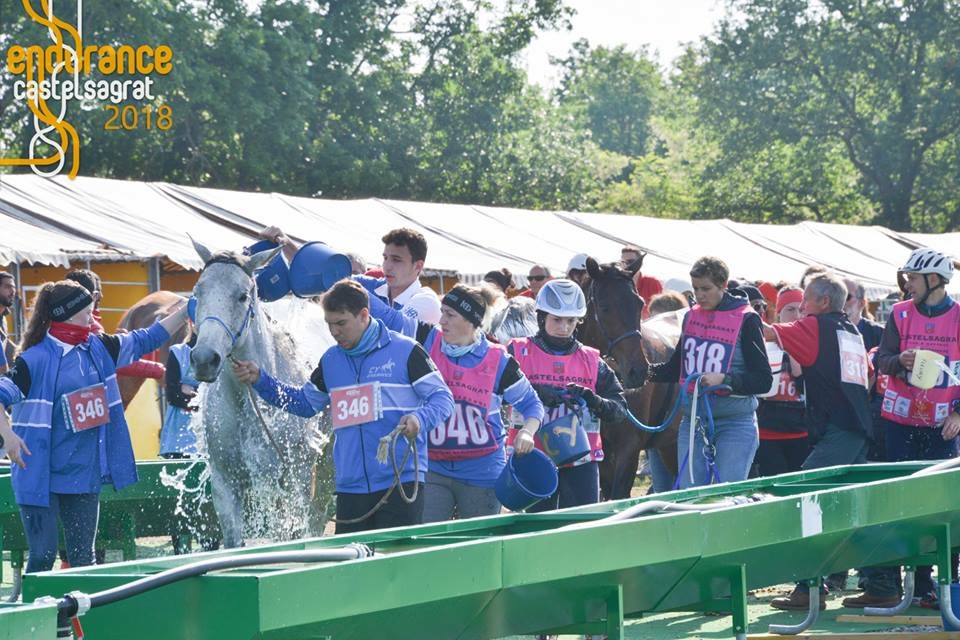 Starting from the property
Escamp, Cremps,SHF, Amateur, Préparatoire, Vaïssac CEI*, Castelsagrat CEI* CEI**CEI***, Nègrepelisse CEI**, Montcuq CEI***